09 Dec

6 Parameters To Help You Decide On An HVAC Company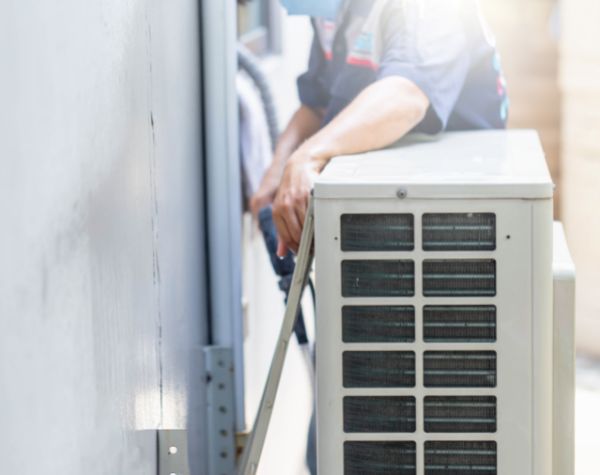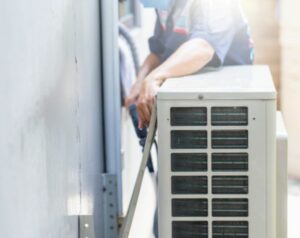 A heating, ventilation, and air conditioning system is an integral part of any household in the USA. It is also one of the most expensive pieces of equipment you have in your house, so naturally, it demands care.
So, whether you're on the mission of replacing the HVAC system of your house or just getting the annual maintenance done, you would need a trusted HVAC Company in Glenwood to do the job for you.
In this blog, we tell you all you need to keep in mind while hiring an HVAC service in Howard County.
1. Your HVAC contractor should show proof of license
As you let someone operate on expensive equipment such as the HVAC, you need assurance that the professional is properly trained. Thankfully in the USA, many states require proper licensing in the HVAC industry.
To obtain a license, the contractor needs 5 years of experience in the field. They are also mandated to hold a minimum level of bonding and insurance to be approved. This ensures that the HVAC service in Glenwood that you hire offers insurance coverage against an injury or accidental damage.
Moreover, the minimum experience required means that your HVAC is in trusted hands.
2. Your Howard County HVAC company must have valid experience
In the case that your state does not require a minimum experience in the field, you must investigate yourself. Understand the contractor's experience in HVAC installation and repair. How long has the company been in the market? Are they stable, and do they have any trusted clients you can speak with for reference?
In addition, you can ask if they have any certifications that contractors and technicians may possess. A trusted HVAC company in Glenwood would offer personnel who are certified. Certifications from organizations like the North American Technician Excellence (NATE) are reputed and acceptable.
You can check whether the technician is proficient in the following aspects of HVAC fixing and maintenance:
Handling refrigerant
Air balancing skills
Testing and balancing installations for efficiency and comfort
You can also understand if the contractor carries top brands of HVAC. And if their technicians have any training with these brands. The thing is, HVAC systems are unique to the manufacturer, so the added experience of having worked with a brand you have shortlisted can ease the installation process.
3. Get Your HVAC Service in Howard County to provide a home evaluation
A home evaluation is a must if you are planning to get HVAC installed in your house for the first time. It's the only way to determine the best heating and cooling solution customized to your home.
The evaluation depends on factors such as the square footage area of the house, the R-value of insulation, the number of windows in the house, and the directions they face in. Furthermore, the evaluation must assess the duct system for leaks along with any loose segments or insulation. Often, HVAC services in Glenwood use industry software such as Manuals J, S, and D to perform calculations and come up with the correct evaluation.
With the evaluation at hand, you can ask for a written estimate for each item. This will help you compare costs, warranties, and other important factors, such as energy efficiency provided by different Howard County HVAC companies. While making the decision, factor in all these parameters and not just the final quote provided.
4. Always Request HVAC references and referrals
Since this is a huge job and quite an important one, you want to know for sure that you can trust the contractor. Ask the HVAC service of Howard County about any references and referrals and call them up.
You can talk to their former customers about:
Whether the job was completed on time.
If they followed the set budget.
Whether they performed neat installations.
If they were considerate of the house's infrastructure.
Whether they tested the system after installation for maximum efficiency.
You can also check the company's online reviews and ratings to understand the experience of other homeowners. A more traditional way of research is by running potential contractors past the Better Business Bureau to see if any complaints are registered against the business.
5. Ask About an HVAC Free Estimate or Special Offer
Since installation or repair of an HVAC system is a significant expense, you may want to negotiate the deal. While shopping, you could look for rebates on energy-efficient equipment of inquiring about any special deals or offers in the market.
The company may be able to offer you a discounted rate on the installation service or maintenance depending on internal factors and your requirement.
6. In the end, your HVAC system should be efficient
Last but not least, make sure that your HVAC upgrade is energy and cost-efficient. You can look for models with Energy Star ratings since this is the government's program for testing HVAC equipment for efficiency.